Store
John Cerbone, a NGH Board Certified Hypnotist, has helped thousands of people to permanently quit smoking, rest better, regulate and maintain body weight, reduce stress, overcome fears, improve behaviors, recall, remember and perform more optimally in a great many areas.

Over 20 years of World Class Experience!
---
DVD's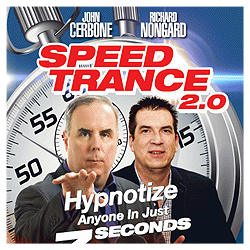 Speed Trance 2.0 – 2-DVD Training Set
(More Details)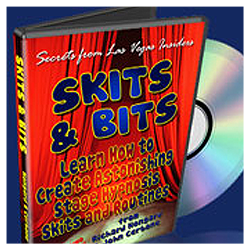 Skits and Bits – 2-DVD Training Set
(More Details)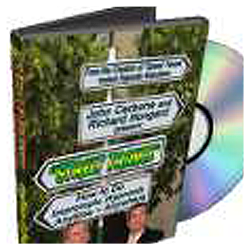 Street Trance – 2-DVD Training Set
(More Details)
---
Video Programs (Instant Downloads)
No Downloads found
---
Books (Print Copies)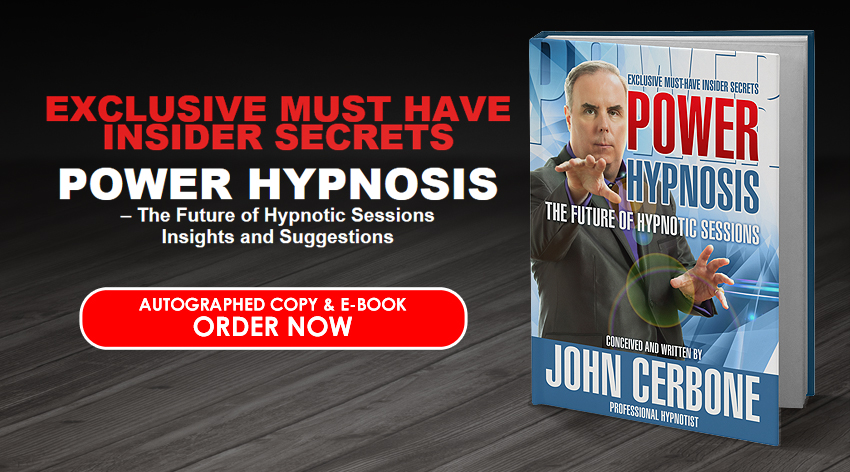 ---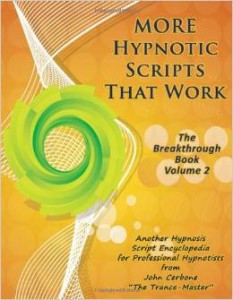 Hypnotic Scripts That Work – Volume 2
Sent via US Postal Priority Mail.
Special Bonus – Free Ebook copy included with your personally autographed hard copy version.
By popular demand! "More Hypnotic Scripts That Work – The Breakthrough Book, Hypnotic Script Encyclopedia (Volume 2)." If you had the pleasure of using John's first internationally best-selling script book, "Hypnotic Scripts That Work, The Breakthrough Book," you know how powerful his hypnotic word choices and session optimizers can be, for a wide variety of clinical hypnosis sessions, just as other hypnotic professionals have utilized successfully on six continents. In this volume, World Renown, Board Certified Hypnotist, John Cerbone, brings you even more of his latest cutting edge clinical hypnosis suggestions to enhance and improve your session results, based upon his 3 plus decades of experience, and innovation, state- of-the-art clinical practice work. As a trained Hypnotic Professional, you will notice, the next generation of hypnotic suggestions, deepening techniques, truisms and confusion method techniques contained within these new suggestion scripts to further deepen the hypnotic state while increasing effective impact and long-term beneficial results. These new, all original scripts and techniques are written in the style and language of this profession. All of these original suggestions, techniques and methods contained herein have proven highly effective for the majority of individuals utilizing them, quite often achieving optimum results in one or just a few sessions. Many Hypnotists utilizing this work are finding clients achieving breakthroughs quite rapidly. Just like its predecessor, this new work is a "must have addition" to any professional clinical hypnosis practice.
Topics in more hypnotic scripts that work include –
Weight Management *Weight Management for Therapists * Overcoming a Fear of Flying * Fearless Flying * Generating Prosperity * Trust in Life, and Health * Becoming a Healer * Activating Inner Strength * Driving Fear Free * Learning Enhancement – Concentration, Memorization, Memory and Leadership * Overcoming a Fear of Being Viewed, Blush Response * Learning Enhancement: Test Taking, Recall, Retention * Passing-Learning Enhancement: Court Stenographer * Moving Forward out of School to Career *Success Motivation for Entrepreneurs *Weight-Free of Late Night Eating, Meal Pacing * Overcoming a Fear of Singing in Public * Self-Confidence and Public Speaking * Better Golf-Focus, Calm, Successful * Perfecting Your Golf Game * Golf Performance Suggestions * Mixed Martial Arts Enhancement * Better Public Speaking for School Teachers * Becoming Alcohol Free * Becoming a Better Reader * Passing the NASD Exam * Becoming Calm * Healing Anger and Creating Forgiveness * Better Test Taking – Your Moment of Power * Free Forever of Sugar Addictive Binging and Overeating * Becoming a Master Public Speaker * Healing and Empowerment for Cancer Freedom * Living a Better Dream: Success, Self-Confidence, Procrastination Free * Better Sleep-Better Rest * Break- up Survival – Moving on for Women * Improving Basketball * Better Test Taking * Overcoming Fears of Thunderstorms * Self Confidence in Social Situations * Driving Fears: Bridges, Elevated Roadways * Overcoming Panic-Overcoming Panic Related to Exercise from Past Trauma * Stress Management *Relaxed and Calm during Medical Testing * Public Speaking for Corporate Presentations * Forgiving Past Abuse-Life Improvement: Stress Relief and Self Forgiveness * Life Support: Fear Free and Releasing * Learning Enhancement – Passing the Bar Exam * Better Driving and Concentration for New Drivers * Stress Management for Tourette's Syndrome * Free of Drinking Beer * Better Self-Esteem and Goal Setting-Stress Relief * Cancer Support * Overcoming Flush Response during Pregnancy * Motivation-Life of Peace, Free of Worry * Overcoming Anxiety and Abuse (Teenage) * Weight-Overcoming Sugar Addiction * Weight Loss and Divine Support * Sales/Life Motivation * Free Forever of Addictive Caffeine and Sugar Eating * Life Motivation-Better English Speaking * Fear Free, Money Magnet * Stress Management and Boundary Issues for a New Moms * Weight-Overcoming Carbs & More Exercise & Free of Skin Picking * Stress Free, Anxiety Free, Forgiven *Self-Confidence * Relief from Fear, Pain, Anxiety- and Smoking and Weight Extras even more!
---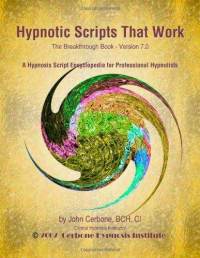 Hypnotic Scripts That Work – The Breakthrough Book
Sent via US Postal Priority Mail.
Special Bonus – Free Ebook copy included with your personally autographed hard copy version.
A Script Encyclopedia for Professional Hypnotists
This internationally acclaimed text features over 150 major hypnotic breakthrough suggestions and techniques that John personally researched and pioneered.
Each of these scripts have been successfully client tested and are now available to for you to use in your professional hypnosis practice!
This is the book my dear late friend and legend Ormond McGill, Dean of American Hypnotists, called, "A Wonderful, Wonderful Work! Something every modern Hypnotist must have (for use) in their practice!"
Numerous leading Hypnotists from all over the World are praising this work, calling it the Gold Standard for its kind. Ideal for both new and seasoned Hypnotists.
Includes effectual hypnotic suggestion breakthrough technique suggestion scripts and complementary medical hypnotic suggestion techniques for:
Bedtime / Days End Induction, Session Optimizing Suggestions 1–62, Overcoming Fear of Travel and Agoraphobia, Anti-Anxiety Suggestions and Managing Panic Attacks, Healing Anger – Creating Forgiveness, You're About To Have A Breakthrough, Overcoming a Breakup and Succeeding at Taking the LSATS, Overcoming Claustrophobia Suggestions, Overcoming Clutter, Coping With A Snoring Mate – Better Rest, Managing Sadness (3), Free of Drinking Wine, Overcoming Driving Fears, Better Driving and Past Trauma Release.
---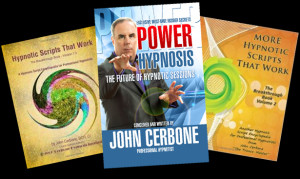 Hypnosis Books (3 Package)
Buy all 3 books for $190 plus S/H
---
eBooks (Instant Downloads)
No Downloads found
---
Hypnosis MP3 Downloads
Important news on these exclusive MP3's
Each of John Cerbone's Trance-Master Self-Hypnosis MP3's(TM) are full length, complete recordings – the very same length as the highly effective, clinical hypnosis sessions he has been hosting in his decades long career!
While each within this collection runs a bit longer than many on the marketplace today, each is carefully crafted and designed to deliver maximum impact and optimized outcomes for you to achieve beneficial improvements for which John has become world renown. Now is your opportunity to gain these benefits.