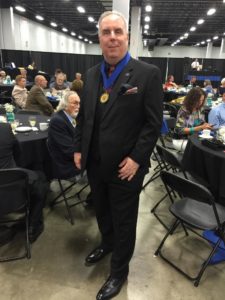 I was awarded the Awarded the prestigious "Order of the Braid" at the NGH International Conference on August 12, 2016.
Order of Braid Council:
The Order of Braid designation is the centerpiece of the NGH Awards System and recognizes a lifetime of outstanding achievement, dedication, and service.
Initials used for this designation are OB.